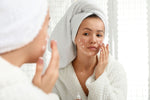 Acne-Prone: Ingredients You Should Be Looking For When Choosing Skincare
If you have acne, you know just how demoralizing finding good skincare can be. A lot of products might not improve your skin at all. Worse yet, they might even inflame your breakouts. 
If you're looking for the best products for acne, you've come to the right place. Let's take a look at ingredients you need in skincare products--and the ingredients you should avoid at all costs. 
Choose Clean Skincare
Though not yet a federally regulated category of skincare in the U.S., clean skincare is defined as being plant-based, fragrance-free, and free of all toxic ingredients. It is also known as non-toxic skincare. The ingredient list for clean skincare products should be fairly short and all chemicals present should be non-toxic. 
Clean skincare is beneficial for your overall health. It prevents chemicals that have been linked to cancer and hormone disorders from building up in your system. It's also great for your skin, giving it the nutrients it needs without causing drying or premature aging.  
This is especially true if you have acne. Chemicals present in regular beauty products, such as artificial fragrances, often further irritate the skin. So instead of taming a breakout, skincare products that are not clean can make it worse. Chemicals in regular skincare products can also be harsh. They may seem to reduce your acne, but they are only drying and damaging your skin.
Plant-based products always make the best acne products. That said, witch hazel should be at the top of your list of skincare ingredients to avoid. Though witch hazel is a natural substance, it is heavily astringent. This can make your acne worse, or even leave you with hyperpigmentation and scarring. 
So within clean beauty, what are the best skincare ingredients for acne? 

Embrace Safe, Non-Toxic Drying Compounds
Acne is the result of excessive oil production in the skin. Rather than treat just zits themselves, why not go to the root of the issue? 
Enter Bicosome Bicomide. Bicosome is a natural chemical that regulates oil production. Bicomide is an intelligent delivery system that takes bicosome deep into the skin, where it's needed most. Blended together in cutting-edge technology, these compounds reduce not only oil production within the skin, but bacteria at its surface. This prevents enlarged pores and reduces breakouts. 
Of course, the top acne products do treat the issue at the surface level, too. A solid alpha hydroxy acid, or AHA, will help peel away dead skin cells. The best and safest of the AHAs is lactic acid. Lactic acid sloughs off dead skin cells, speeding up your skin's natural process of rejuvenation and revealing new, smooth skin beneath. 
However, even the best skincare products can be damaging if they are overused. Even if you are excited by the results you are getting from a product, be sure to continue using it as directed. 
Rejuvenate Skin Safely 
If you are using products to diminish the amount of excess oil in your skin, you will have to replenish its hydration to prevent over-drying. A vitamin B complex like niacinamide or naturally-derived chemicals from red licorice or red clover flower extract will rejuvenate your skin without starting the acne cycle over again.
Another potential side effect of drying out your skin is causing premature aging. Fight this with ingredients like pycnogenol, a chemical derived from the bark of a unique French Pine Tree.
If you're frustrated by your acne, clean skincare will be a game-changer for you. Just remember to check that you're using products that really are clean. Balance clean drying agents with rejuvenating ones to stop acne at the source and reset your skin to its healthiest levels.
Your days of outbreaks will soon be behind you.
At Skin Moderne, we understand that every skin type has different needs — which is why we offer a wide variety of skincare products to adjust to your needs. Find out more about us by visiting our website today!