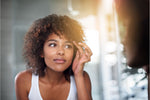 How Long Can the Skin Rejuvenation Benefits of NanoFusion Last?
Over time, skin can get dulled and grow tired. Who can blame it? Your skin takes care of you from the crack of dawn and continues maintenance and protection throughout the day and into the night as you sleep. No wonder this can eventually take its toll on the skin. Everything from the genes you inherit to the life choices you make—and exposure to everyday elements, pollution, and sun—all assault your skin daily. It can be a challenge for your skin to keep up with! 
Naturally, you want to take care of your skin and keep it healthy. There are several options you can pursue to pamper, rejuvenate, and revitalize your hardworking skin. But, even after you reward your skin for all its work with much-needed rejuvenation treatments, how long will it take for you to enjoy the benefits?
Rejuvenating Skin with the Award-Winning NanoFusion
Microneedling treatments and chemical peels can cause irritation and dryness in most skin types. In these cases, your skin is working more on recovering and protecting itself from invasive procedures or harsh chemicals, instead of absorbing nutrients and thriving. Think about it. If you walked into a spa for a gentle massage and suddenly felt harsh clobbering up and down your spine, would that be effective self-care or detrimental? Your body would go into survival mode instead of relaxing. Your skin is no different.
A NanoFusion treatment avoids shocking the system like that, giving your skin the massage it deserves instead of poking it with penetrative needles and shocking it with stringent chemicals. The tip of the NanoFusion pen promotes skin rejuvenation in a couple of unique ways. It is populated with rounded nano-pyramids that create nano-channels across the skin, so serum can penetrate easier and more effectively—as well as be absorbed quickly and optimally. The vibrating and massaging pulses of the multi-setting NanoFusion Pen stimulate elastin and collagen production. The pattern can be adjusted in multiple settings, depending on how extensive or aggressive the treatment needs to be.
The entire treatment is done over 15-30 minutes. You'll see rejuvenated skin within the first 24 hours and there is no downtime. In the 90 minutes following treatment, you can apply makeup, topical products, or sunblock without harming treated skin. Some skin types will experience mild redness but this fades typically within 24 hours. Because the treatment works naturally with your skin's natural biological inclination to repair and empower itself, you can avoid burning it out or exhausting it. This is ideal, considering those conditions are part of what dims skin vitality in the first place. But how long can you celebrate the NanoFusion's benefits?
Long-Lasting Benefits
You and your skincare specialist will work together to build the perfect regimen of treatments for your skin. The number of treatments depends on what exact issues are being treated, and how extensive each treatment will be. If you are reducing light signs of aging, such as fine lines or a lackluster surface, 1-2 treatments may be sufficient. Deeper wrinkles, however, would require about 4-6 treatments to achieve replenished, rejuvenated results.
The results of your treatment can last anywhere between 2-10 years, depending on factors such as age, genetics, lifestyle choices—like diet, exercise, or smoking—and what you are exposed to daily. While the treatments do repair damage received over time, your surroundings, environment, and choices still play crucial roles in your skin's health. Once your sessions are completed, it is commonly advised that guests schedule or practice annual treatments to maintain their preferred results.
Why wait to reward and replenish your skin? You can learn more about the award-winning NanoFusion Pro Pen from Skin Moderne. You can also shop for serums that pair perfectly with the nanopen technology.